Careers - CCR (CCR)
Aware of the critical role played by its teams in creating added value, CCR, a global player on a human scale, strives to offer all its employees a pleasant and motivating work environment.
Image MWagner Talents colonne 1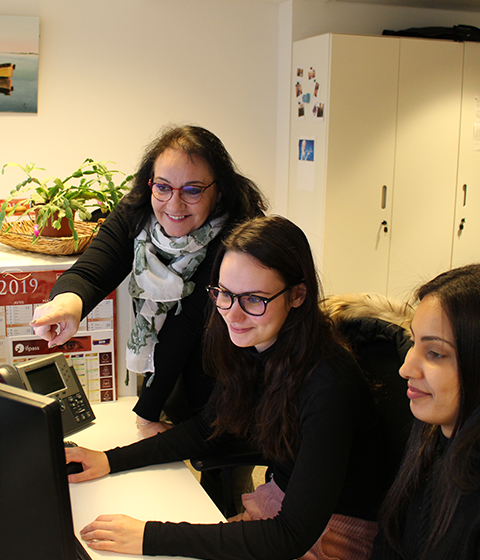 corps Talents en colonne 1
Attracting new talents and retaining our teams
CCR recruits new employees and strives to retain its staff thanks to:

Motivating remuneration policy:
CCR's remuneration policy is designed to reward each employee on the basis of his or her individual performance. It includes:
An incentive bonus system for all employees.
A guidance approach providing additional clarity when setting and assessing the objectives to be met by each employee.
Attractive company policy:
Incentive bonus and profit sharing agreements as well as advantageous employer contribution rules and Employee Savings Plan,
Flexible arrangement of working hours,
A Time Savings Account
Health insurance / Supplementary pension plan / Occupational insurance plan with 100% funding by CCR,
A customized benefit plan
Personnel loans and mortgages at preferential rates.
corps Talents en colonne 2
Successfully integrating the company and developing your potential
To ensure the best of conditions as well as a smooth and efficient transition when taking up office in our company, we have implemented:

An individualized integration program:
Reception by HR personnel
Reception by your manager and fellow team members
Invitation to lunch on the topic of "Young talents" bringing together new members of staff and the CCR HR Department.
Regardless of the job you hold in the company, your career development is our priority. Each year, CCR provides its employees with the training programs they need to keep them knowledgeable of the latest trends in their profession or to acquire new expertise.
Image talents Herbecq colonne 2
Video presentation Talents 2
corps Talents en colonne 3
Accompanying your career development
A major challenge, CCR has chosen to develop a genuine approach to career management and support so as to:
Facilitate access to information in respect of all company professions.
Offer staff the possibility, at their initiative, of preparing their next career move and help them anticipate their projects with considerations for the path they wish to take.
Provide the Company with decision-making tools for personnel mobility and particularly with a Mapping of CCR professions.
Share, in a transparent manner, the guidelines applicable to all in terms of personnel mobility in keeping with a Mobility charter.