environmental sponsorship - CCR (CCR)
Banniere mecenat environnemental
Fostering the development of a responsible company that takes into account the societal and environmental dimensions is our primary concern.
Le Groupe CCR mecene Energy Observer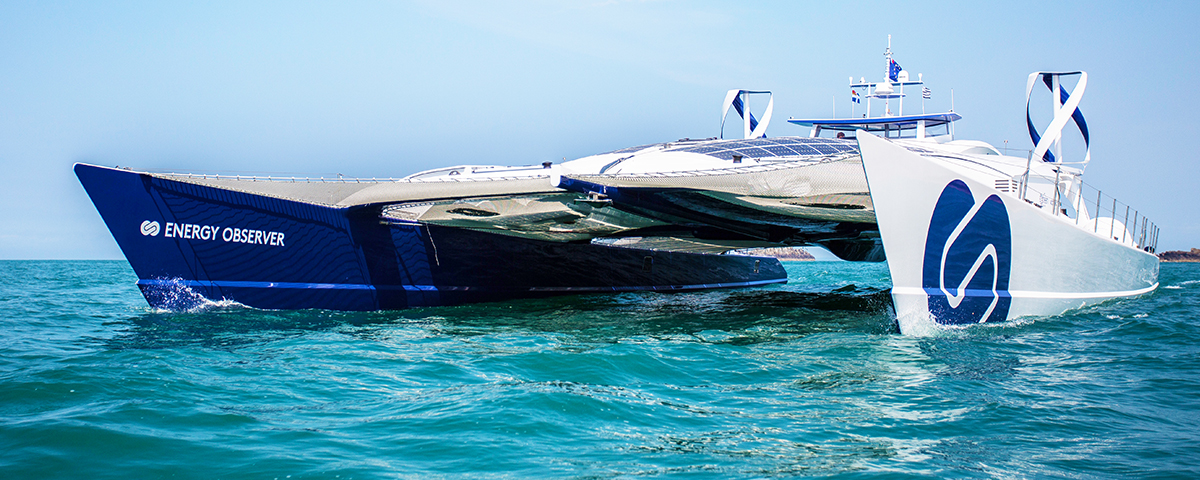 CCR Group sponsors Energy Observer
The crew of the Energy Observer has addressed the technological challenge of developing the world's first self-sufficient sea vessel with zero greenhouse gas and fine particle emissions thanks to a never-before-used combination of renewable energies and hydrogen. With this challenge comes the human adventure of sailing around the world to display these innovative solutions to climate change, in particular, and to prove that a cleaner world is possible. This challenge reflects CCR's economic and scientific ambition as a public reinsurer of providing comprehensive access to insurance coverage against natural risks and of furthering the study of climate change thanks to its cutting-edge technical expertise and extensive fieldwork experience. Resultantly, CCR actively participates in the prevention of climate risks in a manner that is as concrete as it is ambitious.
Discover the project
iframe playlist youtube EO Solutions
Since 2020, CCR has been contributing to a series of videos about Energy Observer Solutions, initiatives by men and women around the world who are devoting their energy to creating sustainable solutions: